What's most important to you?
We work hard for our money, right?   And although we Americans love to just throw money away, we don't see it as throwing it away if it makes us happy.  A good restaurant, a great movie, a unique oddity "as seen on TV" that we must have!!
Correct me if I'm wrong, but it only feels like we are throwing money away if we didn't like it.  The price of a movie hasn't changed much over the last few years – but you and I have both walked out of movie or comedy show saying "that was a waste of money".  If you don't like it – the Value of your entertainment goes down.  LOVE IT?  Would you pay double?
Whatever makes you happy, right?
I've taught improv comedy classes for over 13 years.   Below is a conversation I regularly have with my advanced improv students:
ME: "What does our audience want?" THEM:  "To be entertained" "How do we do that?" "um…  We make them laugh." "How do we do that?" "um…  we say or do something funny." "So if you make them laugh, it's guaranteed they are entertained?" "um… not necessarily."
So, if we are in the business of entertaining all ages – how do we do that?   I think most improv groups, comics, writers, poets, musicians, (insert more entertainers here) on an professional level give the audience what they want.  It's gotta be a lot more than they expect, because "making them laugh" isn't entertaining enough.
For the purpose of my point, I will use movies.  However, books, TV, commercials, plays, etc. all can be used as well.
I love a good movie.  I think everyone can relate to movies, because there are good movies, great movies and terrible movies!  Let's look at these and analyze why we love them… I've come up with 3 denominators.
Consider the following:
1.  Action! 
Shoot em up, blow em up!!  Car chases, adventures, fighting, superhero's, etc.   James Bond, Ironman, Die Hard, Mission Impossible stuff!!  Last year Ironman 3 grossed 408 Million dollars…  We love it and can't get enough action in our movies.
We need action in our entertainment to feel that we are getting things done.  Even in Cast Away… There was Action.
2.  Emotion  ;O)
Sappy, lovey-dovey, chick-flick love stories.  From The Notebook to Sleepless in Seattle – our heartstrings yearn for feel-good movies.  Love story and fantasies that give our routine, daily life, a little dose of hope.
3. Details
It's information about what's going on, who's involved and where it's happening.  Documentaries have hours of interviews, facts, figures, opinions – the details that peak our curiosity and arouse our intellect.  Details help us understand what's going on…  period.
But "Details" are not just for documentaries…  they are necessary for ALL films, stories, skits, etc!   Exposition: who, where, what, when, how & why?
If you are missing details you are bound to get a bad review!!
Every movie has a variety of these three
Think about it…   what is your favorite movie?  Why?  Because it provides you with just the right amount of action, emotion and details (depending on the genre) and they present it with engaging characters and story to support the right balance of those elements.  If an action movie has too much sappy romance or a chick-flick doesn't have enough detail – are you satisfied as a viewer?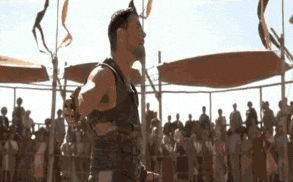 So what does all this have to do with the Entertainment Value of an improv comedy show?
Let's go back to our conversation:
"What does an audience want?" "To be entertained" "How do we do that?"
Let's insert information we just learned:
"We provide audiences with a show where each scene has a variety of Action, Emotion and Detail – all wrapped up in fun, energetic improvised skits.  Since they are coming to a comedy show, we add in the fundamentals of humor.  Every scene should have details that helps them understand who, where and what is going on; a range of emotions (how do I feel about what was just said or done); and action that keeps them visually stimulated and anxious for what's next."
When you give the audience
MORE than they expected,
the "VALUE" of the entertainment
is increased.